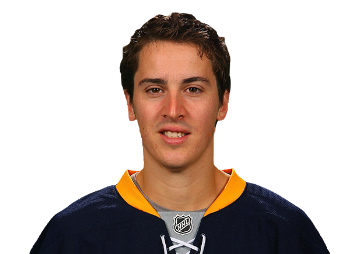 David Leggio, G

Catches: L

Height: 6-0

Weight: 187

Born: 1984-07-31

Hometown: Williamsville, NY

Drafted: Signed as Free Agent
Observations:
March 2014 – Leggio's playing time has been cut into by the developing Philipp Grubauer which was expected, but his stats have suffered too but that seems to be attributed to the team. He is only kept around as an insurance option, but surprisingly when Washington has needed to make recalls, Grubauer has been the solution, not Leggio. It also hurts the outlook when Grubauer has played excellent in his auditions and has made Michael Nuevirth an expendable peice. Going forward, Leggio a now 29-yr-old, will likely stick around as support to more up and coming goalies in the Washington system or elsewhere. His AHL portion of his salary is $125K, which is rather good, but he can find more money if he looked for work in Europe. Jason Banks
July 2013 - Leggio who was stuck behind Buffalo's wealth of goaltenders sign a one-year $550k dollar contract with the Washington Capitals. Look for Leggio to take his top five goals against average from last season to the Hersey Bears where he will be strapping on the pads for the Caps affiliate and get a better opportunity for playing time. Travis Watson
December 2012 – Leggio has a huge compete level and is very fun to watch. He provides strong stability in the net for Rochester, being a work-horse at the AHL level. He is listed at six foot, but looks and plays smaller. However, he has added some weight this season. With Buffalo feeling secure with a Miller/Enroth tandem, they are content to have a professional journeyman work with their 'green' prospects turning pro. Jason Banks
Fantasy Outlook: E+
Does not have NHL ability and will only see action as an emergency option.
Footage:
The history of: David Leggio.
Buy the latest Fantasy Prospects Report here.
Write comment
Comments
(0)
Subscribe to this comment's feed