New Jersey Devils
Written by Dean Youngblood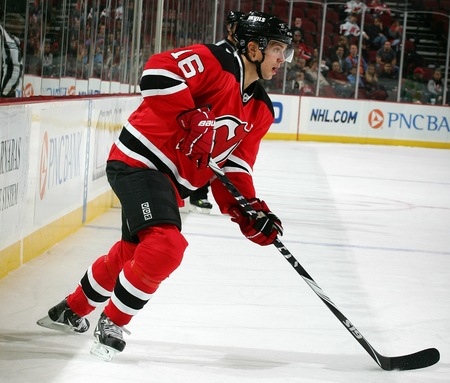 Jacob Josefson, LW/RW

Shoots: L

Height: 6-0

Weight: 190

Born: 1991-03-02

Hometown: Stockholm, SWE

Drafted: 2009 New Jersey Devils, 20th overall
Observations:
March 2013 - Josefson cannot stay healthy and it has seriously stunted his development. Now that the Devils have acquired Loktionov, Josefson has freefallen down the depth chart. - Dobber
May 2012 – Josefson, an elite scorer at the international level growing up, has a strong two-way game and thinks the game at an elite level. There is concern about his ability to stay healthy with a rash of recent injuries but if the Devils lose a scorer in the off-season (Parise?), Josefson has the potential to produce. Josefson is smart enough to be a full-time NHLer. - Ryan Goddard
Fantasy Outlook: B-
Josefson is more of a playmaker than a finisher and the one knock on Josefson is his need to shoot more. He thinks the game at such a high level it's only a matter of time before he takes a step forward offensively and when he does he will be an assist-heavy player.
Footage:
Josefson Profile:
Fantasy Prospects Report Notes (Any FPR's released in the last 18 months will not be listed here):
Buy the latest Fantasy Prospects Report here.
Jacob Josefson statistics courtesy of Elite Prospects
Write comment
Comments
(0)
Subscribe to this comment's feed
Last Updated on Monday, 11 March 2013 12:47