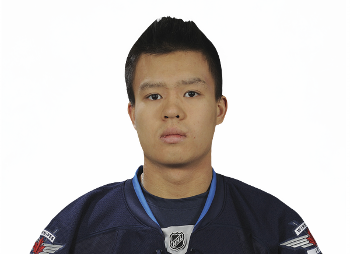 Zachary Yuen, D

Shoots: L

Height: 6-0

Weight: 200

Born: 1993-03-03

Hometown: Vancouver, BC, Canada

Drafted: 2011 by Winnipeg, 119th overall & Undrafted
Observations:
February 2013 – More of the same from Yuen who is the leader of a younger Tri-City Americans team this year. Despite a fall in numbers, Yuen remains a solid prospect in the Jets organization. He has 28 points in 55 games. Zenon Herasymiuk
April 2012 – Zach Yuen is a dependable, puck moving defenseman that plays a simple style of game. He set a new career high in points with 38 in 66 games. He was also a league best plus-45 for the Tri-City Americans. His set of skills isn't amazing but he thinks the game well and doesn't try to do too much. His stats may be a bit inflated playing on a stronger team, but it looks like the Jets might have a steal on their hands. Expect him to spend another year in junior where he will put up good numbers again.
Fantasy Outlook: C-
Solid, all around defenseman. Success may not translate perfectly at the next level, but looks good for now.
Footage:
Yuen throws some bombs:
Fantasy Prospects Report Notes (Any FPR's released in the last 18 months will not be listed here):
Buy the latest Fantasy Prospects Report here.
Zachary Yuen statistics courtesy of Elite Hockey Prospects
Write comment
Comments
(0)
Subscribe to this comment's feed