Category: Edmonton Oilers Top Prospects
Written by

Tyler Thomson
Darnell Nurse, D

Shoots: L

Height: 6-4

Weight: 205

Born: 1995-02-04

Hometown: Hamilton, ON, CAN

Drafted: 2013 by Edmonton Oilers, 7th Overall
Category: Edmonton Oilers Top Prospects
Written by

Tyler Thomson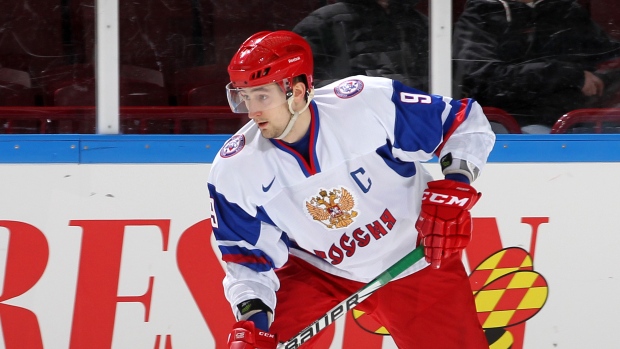 Anton Slepyshev, LW

Shoots: R

Height: 6-2

Weight: 194

Born: 1994-05-13

Hometown: Penza, Russia

Drafted: 2013 by Edmonton Oilers, 88th Overall
Category: Calgary Flames Top Prospects
Written by

Joel Henderson
Brandon Hickey, D

Shoots: L

Height: 6-02

Weight: 190lbs

Born: 1996-04-13

Hometown: Edmonton, AB, CAN

Drafted: 2014 by Calgary Flames, 64th overall
Category: Nashville Predators Top Prospects
Written by

Donesh Mazloum
Austin Watson, RW/LW

Shoots: R

Height: 6-3

Weight: 187

Born: 1992-01-13

Hometown: Ann Arbor, MI, USA

Drafted: 2010 by Nashville Predators, 18th overall
Category: Buffalo Sabres Top Prospects
Written by

Paul Zwambag
Evan Rodrigues, W

Shoots: L

Height: 5-11

Weight: 176

Born: 1993-07-28

Hometown: Etobicoke, ON, CAN

Drafted: Undrafted
Observations:
May 2015 – An undrafted Boston Terrier graduate, signed a two-year entry-level contract with the Buffalo Sabres in April. Rodrigues finished his senior year with 61 points (21 goals, 40 assists) while playing with the 2015 Hobey Baker winner, Jack Eichel. Evan's decision to sign with Buffalo came before the draft lottery was finalized, so this decision wasn't made in hopes to play with Eichel. He believes the Sabres have the best opportunities for him in the future and it also helps that his hometown of Etobicoke isn't too far away from Buffalo.
Evan is a very smart hockey player, he has a smaller frame than most NHLers, but what he lacks in size he makes up for in skill and stick work. He may be a couple years away from the NHL, but if he lands in the AHL, he should put up good numbers. If he gets a chance to play with Eichel in training camp, the two Terriers may re-ignite their chemistry quickly. This would benefit Rodrigues and may give him a chance to crack a young Sabres roster in the next couple of years. Paul Zwambag
Fantasy Outlook: C-
Rodrigues will get a look in training camp, but he will end up on the Rochester Americans roster and continue to grow his strength to compete against bigger and stronger players.
Footage:
Buy the latest Fantasy Prospects Report here.