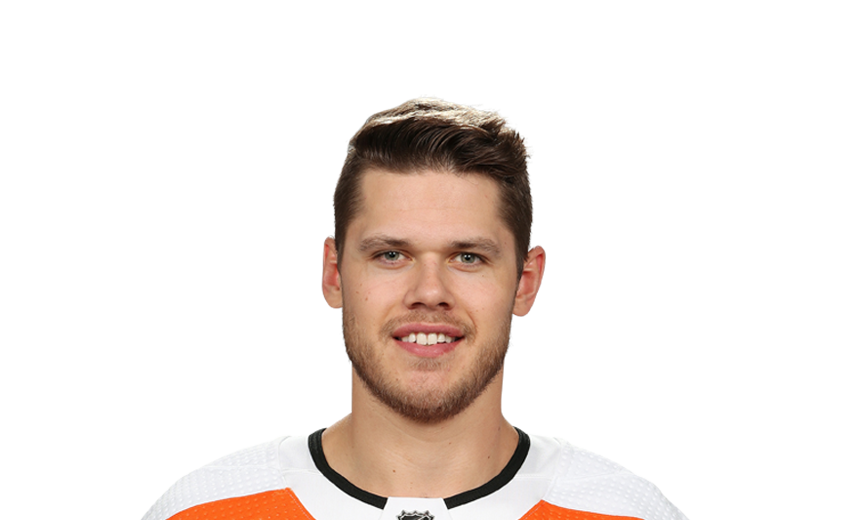 Tyler Wotherspoon, D

Shoots: L

Height: 6-2

Weight: 203

Born: 1993-03-12

Hometown: Surrey, BC, Canada

Drafted: 2011 by Calgary, 57th overall
Observations:
June 2015 - Wotherspoon has been public about giving serious work in the summer in order to try and steal an NHL job for 2015/16. He had shoulder surgery last spring which limited his off season efforts last year. He suited up for one regular season games and a few in the playoffs due to injury. Coaches and teammates still speak highly of him as he continues to work on jumping into the play and being smart with the puck in his own end. Joel Henderson
May 2014 - Wotherspoon spent a grand total of 48 games in the AHL before joining the Flames and finishing the year in the NHL. Scoring nine points and turning in a plus-13 for the Heat was a very respectable start to his professional career. Once joining the Flames he chipped in with four assists and was a minus-3 in the 14 games he dressed. Very reliable for his age, Wotherspoon is likely in the NHL to stay. Brad Wilson
April 2013 - Tyler Wotherspoon has signed a three-year entry-level contract with the Calgary Flames. Brendan Ross
December, 2012 - Somewhat of a surprise, Wotherspoon was named to the final roster that will represent Canada in the 2013 WJC. He will be counted on to be a steady defensive presence for the Canadians. Rich Dillon
December 2012 - Tyler Wotherspoon was one of 12 defensemen invited to take part in Canada's National Junior Selection camp for the 2013 World Junior Championships in Ufa, Russia. He remains a long shot to make the final roster but the experience of competing will be a positive one. Brendan Ross
April 2012 - Wotherspoon is a solid and mobile defensive defenseman. He is a main piece on the Portland Winterhawks backend, and is relied upon to shut down the opposition's top lines. In 67 games this year he recorded seven goals and 21 assists for 28 points. Although he isn't a dominant player at either end of the rink, he is versatile and can fit into any type of system. Should spend another year in the WHL before making the jump to the AHL.
Fantasy Outlook: C-
Has size and strength to compete at the NHL level. Reliable with good awareness. Wotherspoon's fantasy value will increase as the Flames team improves.
Footage:
Wotherspoon grapples with Spencer Main: