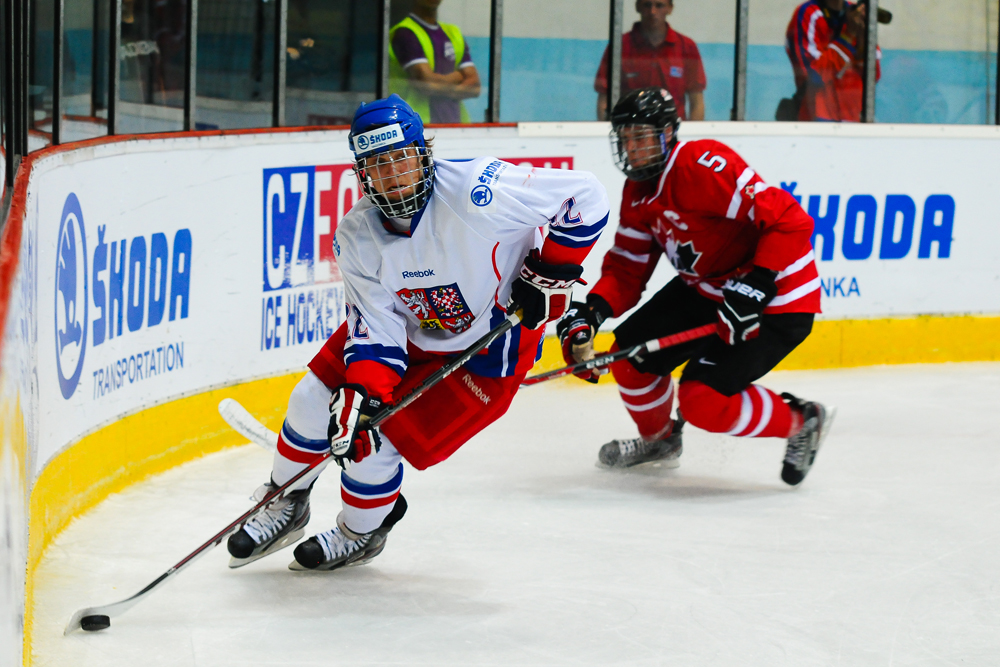 David Pastrnak, RW

Shoots: R

Height: 6-0

Weight: 176

Born: 1996-05-25

Hometown: Havirov, CZE

Drafted: 2014 by Boston Bruins, 25th overall
Observations:
January 2015 – Pastrnak will begin his second stint in Boston this week after the Bruins recalled the right winger yesterday. This season has gone very well for the young Czech, including 27 points in 24 game in Providence and seven points in five games at the World Juniors (including a spectacular OT goal vs. Denmark - see below for the link). He's rumoured to start the next game alongside David Krejci and Milan Lucic, so consider adding him to your roster now if you've got space and are feeling lucky. Michael Boeckler
November 2014 - Bruins' top offensive prospect, David Pastrnak, drew into his first career NHL game and played 7:53 minutes on the night, including 1:21 with the man advantage. Pastrnak had been lighting up the AHL as a rookie with five goals and 18 points (17 games). Brendan Ross
November 2014 – Pastrnak was named the American Hockey League Rookie of the Month for October. The 18-year-old potted three goals and added seven assists in nine games for the P-Bruins. He may play a handful of games in Boston sometime this year. Pastrnak is one to keep an eye on. Michael Boeckler
June 2014 – The Boston Bruins selected David Pastrnak 25th overall in the 2014 NHL Entry Draft. Brendan Ross
February 2014 – Climbing the ranks quickly, David Pastrnak has been flashing his exciting offensive skillset at every level, most recently at the World Junior Championships. Using quick agile cuts and dazzling puck skills, Pastrnak attacks quickly often making defenders look foolish along the way. He hounds pucks in an unrelenting way and doesn't steer away from traffic but his underdeveloped frame can hold him back occasionally in puck battles. The young Czech forward has been fantastic in Allsvenskan professional action and he currently leads his men's team in scoring as a 17-year-old. Brendan Ross
Fantasy Outlook: A-
Pastrnak projects as a dynamic top line winger with promising offensive upside who exemplifies top end puck skills and agility in his skating.
Footage:
Pastrnak's post-game interview after his first career NHL game (November 24, 2014):
Pastrnak 2014 WJHC:
Buy the latest Fantasy Prospects Report here.